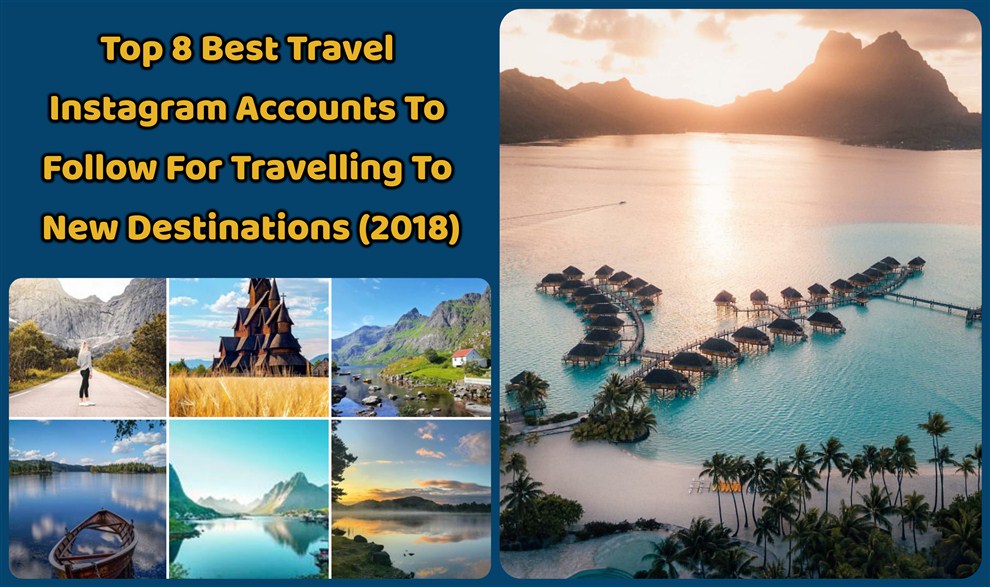 We are living in one of the most beautiful times, where we no longer are required to even google for the new travel posts and information, since so many amazing travel accounts and pages on social media like Instagram keep us on the hook by posting so many new amazing places photos and videos.  There are so many top Instagram travel accounts of travel companies, influencers and bloggers that you can follow to be updated with the latest travel places.
There are so many amazing destinations to be explored and experienced, that our 1 lifetime will eventually fall short. But, Instagram gives us the advantage that we are at-least able to see so many new destinations every day while commuting, relaxing or in our free time.
We initially wanted to keep this list to 20 top Instagram travel accounts, but later we only shortlisted the best 8, since following so many will eventually make you miss some of the other posts from so many accounts, so it seems a cool idea to keep the best into your profile for following.
So, let get started with our top Instagram travel accounts list-
This page specializes on 1 country only ie. Norway, so we are recommending you to follow this, because they post so amazingly beautiful pictures, that you would fall in love with the beauty of the locations. The followers are growing at a fast rate and while you would follow they would mostly be well above 100k mark.
Follow this account at (This will open web based Instagram)- The Best Of Norway
To reach page from your phone Instagram application, search for this Instagram tag- thebestofnorway
Best Instagram Travel Influencer 7 : Eric Damier
This guy travels to many luxury places and keeps on posting on his Instagram page.
Follow this account at – Eric Damier
Instagram tag – ericdamier
Best Instagram Travel Influencer 6 : Ryan Resatka
This guy seems to be having the best time of his life, as he posts lots of awesome mesmerizing photos and videos of all the good times he has while travelling. he travels from mountaineer regions to tropical places, so you can expect lots of different new experiences from Ryan.
Follow this account at – Ryan Resatka
Instagram tag – ryanresatka
Best Instagram Travel Account 5 :
Natgeo Adventure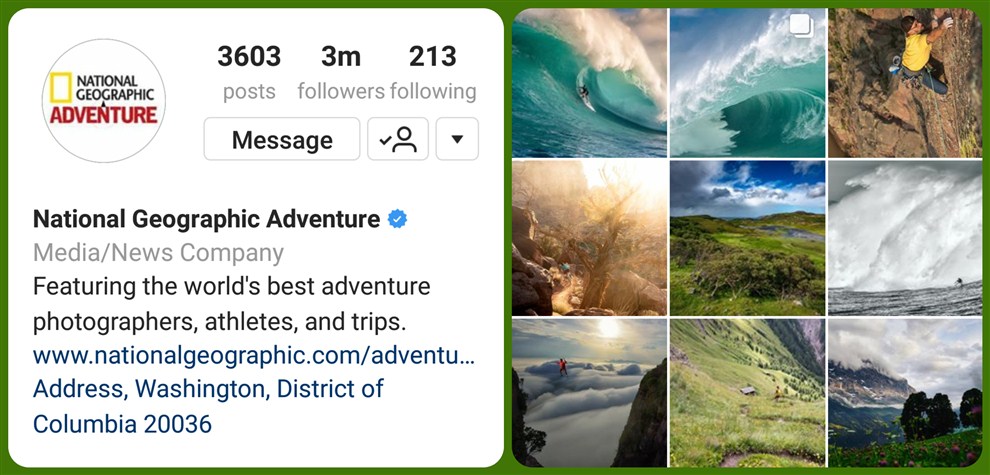 As this is the official page of National geographic, so they keep on posting featured posts of the world's best adventure photographers, athletes, and trips, with mention of their experiences.
Follow this account at – NatgeoAdventure
Instagram tag – natgeoadventure
Best Instagram Travel Accounts 4 :
Wonderful Places
This account post photos and videos of beaches, mountains, cities, oceans, snow, luxury resorts, beautiful moments at awesome locations. 
Follow this account at – wonderful_places
Instagram tag – wonderful_places
This account keeps on posting inspiring travel content, awesome posts of people at world's most stunning places and post tries to bring in a positive impact on the world.
Follow this account at – BeautifulDestinations
Instagram tag – beautifuldestinations
Best Instagram Travel Account 2 : 
Earth Pix
This is one of the most influential community to get to know about the latest travel gigs. They post pictures of awesome places, cities and cute animal moments from all around the world.
Follow this account at – Earthpix
Instagram tag- earthpix
Highest Followed Instagram Travel Account : 
Natgeo Travel
This page is truly a masterpiece to sooth your travel senses, with current followers of massive 24+ million followers. Even this is one of our top favorite pages that we follow for our travel lust.
Follow this page through this link – NatgeoTravel
Instagram tag- natgeotravel
All set to follow and know so many awesome places on Instagram..!!
So do make sure to follow above 8 awesome travel accounts on Instagram and stay updated with the latest and the best travel places from all around the world.
We hope that this list would be all you need for all your next travel location planning
Also, you may also like to follow this post's author, as even author likes to travel a lot and he shares his travel adventures posts with life learning lessons on his personal Instagram page – https://www.instagram.com/world_happiness_vibes/
tag- world_happiness_vibes.