With long working hours at our homes, it becomes necessary to have the best of the luxury and comfort by having top must have work from home items. These WFH essentials for Indian homes will make your life more easier, luxurious and healthier.

Our WFH list is inspired from our own experiences of working from home. This list of must have work from home items consists of things that are affordable, unique and will bring in more comfort to your daily lifestyle.
Some of the items in our WFH essentials items list are so useful, that they can be used as comfort-utility at homes and also while traveling. So lets get started with our Top 10 must have work from home essentials for India.
1) 'Foldable Compact Table' For WFH, studies and leisure activities
Not sitting in Up-Right posture can make your back pain at times and can ruin your body posture in long run. A fold-able laptop table makes sure that it doesn't occupy much space in your home and it gets easily aligned on bed like a Chair-Table alignment, making your posture up-right.
Adults at home can use such portable table for working and kids can use it for studying.
If this is something that will be a welcome addition to your home decor, then check out some of our recommendations in budget range on link below.
Our Recommendation:
1) Budget range of 1300 Rs – Curve shaped Adjustable height Laptop Table
2) Budget Range of 550 Rs – Curve shaped Table for laptop & studies
For all other 50+ options, go through this link –

2) 'Compact Portable Fan' for humid climates, travel & power-cuts
Mini fans usually run on rechargeable batteries and thus are superb at times of power cuts or while traveling to remote places. They give backup of 1 to 10 hours depending upon the speed, brand and model.
Few fan models works on USB as well, which makes sure that you will get air circulation non-stop without any worries about charging/discharging.
Also if you don't need them at home, you can use it for carrying it on your Holiday/camping trips. Fans usually start from Rs. 500 and can up to as high as 1500 Rs depending on battery backup and features.
Our recommendation – Mini Powerful Desktop Table Fan with 3 Speeds (Price Around 900 Rs)
Check out other affordable and reliable fans from Amazon link shared below-

3) 'Power bank' for running gadgets during travel & power-cuts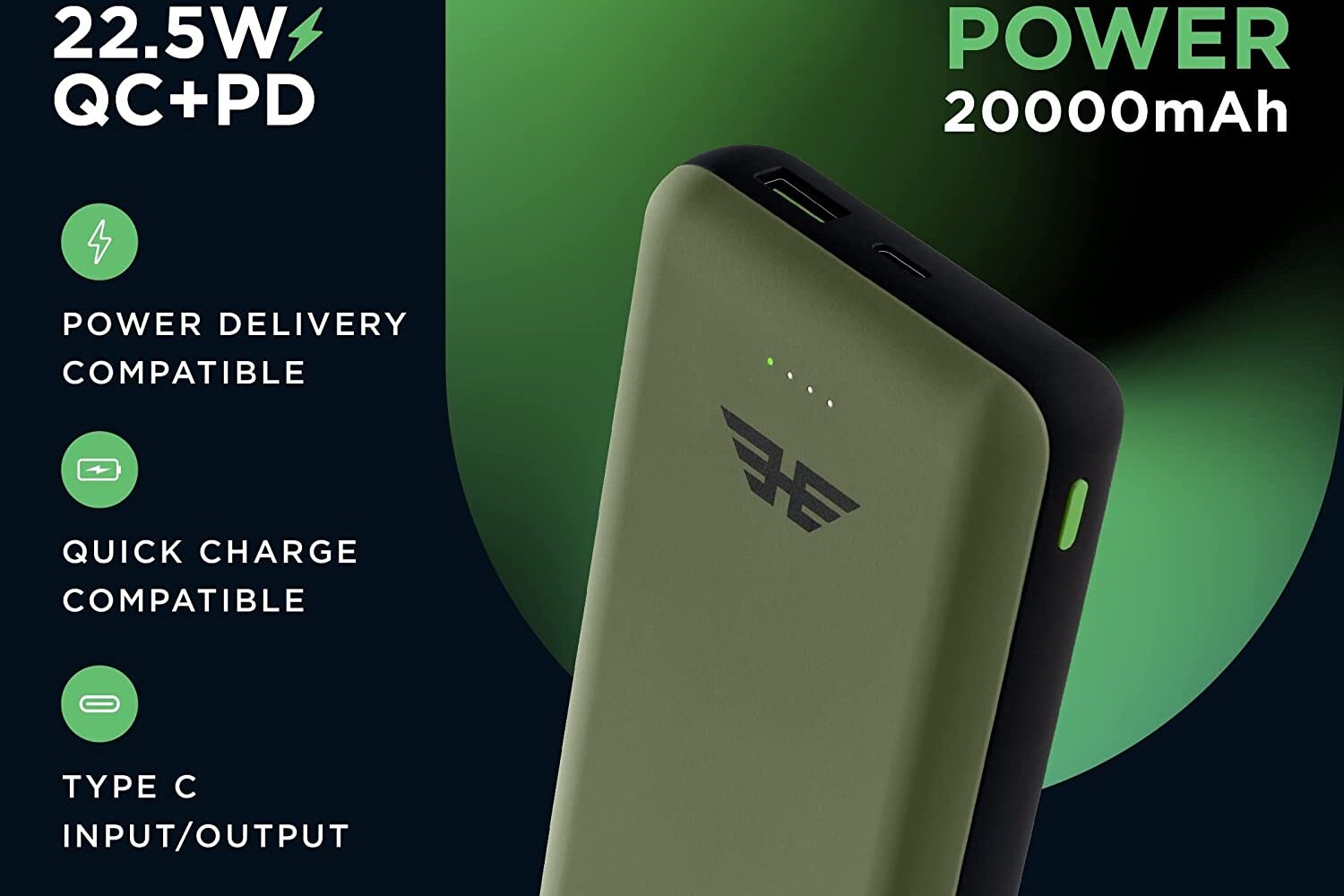 This is one such device that most of us already possess. Still, if you don't have it and your budget permits, go ahead with options that has huge 20,000 Milli Ampere backup.
In case of Electricity issues, such large backups can help charge your mobile devices & portable rechargeable devices. Moreover, these power banks can run USB powered lights & compact mini-fans.
Checkout the best budget power bank as per your requirements through Amazon link shared below-

4) 'Chair Back rest comfort cushion' for Home Chairs & Car
Considering working hours of at least 8-10 hours, so a comfortable sitting posture is very beneficial to overall body well-being. Sitting against a hard surface for long time wont make it a pleasant experience for you. Better option, go for a comfort cushion.
Preferably choose cushions which are cotton based, stay away from synthetic/leather cushions, as such cushions will cause heating if a person sits continuously for long hours.
There are cushions available that has memory foam and they take shape of your body , thus adjusting to your back. If you would like to have such back rest cushions as your work from home essential item, then check out the comfort cushions on link below.
Our recommendation for Comfort cushion- Lower Back-rest comfort Cushion Priced around 700 Rs.
Check out all other 100+ cushion options through link below-

5) 'Portable LED Light' for usage during powercuts & late night work/studies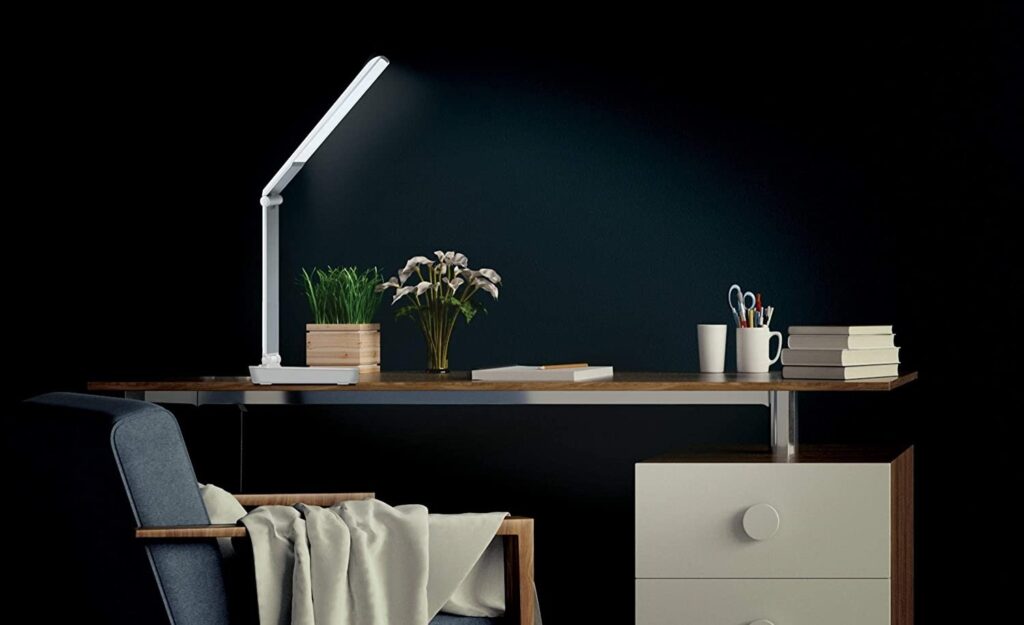 Small LED lights comes handy during power-cuts and also when other people in the room are sleeping and you are struck with an important work. More-over such lights consume extremely low power, so that makes it pocket friendly too.
One can consider to have it for even normal usage at homes like for book reading during night times or for increasing light during day time for reading/work from home.
Check out the best LED lights that we have specially curated on link below –

6) 'Wireless Keyboard & Mouse' for comfortable typing & scrolling
Now this accessory is something that can be helpful for your office work and also for your personal home laptop usage as well. Wireless Keyboard and mouse are easy to plug and play, thus they can be used with multiple laptops/desktop systems easily.
Usually its price range starts from 500 Rupees and it goes Upto 2,000 Rupees as per brand & features.
Our suggestion would be to get this most affordable one packed with some advanced features – Amkette Primus Wireless Keyboard & Mouse For Roughly around 700 Rs.
For more options, Checkout the few choice options filtered for all other products on link below ->


7) Blue radiation UV light prevention glasses
We stare at laptop screens or monitors for long hours. These screens emit UV and blue light which causes eye fatigue and also increases the chances of degrading eye sight. With long exposure chances of numbered glasses increases.
To make sure your eyes stay healthy always, consider wearing blue light & UV protection glasses while working. These glasses block the harmful radiations from screens, there by reducing eye fatigue and stress.
Of all the items in our list, we strongly recommend this for each and everyone, since eyes are our most precious resource and preserving it till old age will only be good for us.
Check out the best UV & blue light protection glasses on our curated link below.


8) 'Indoor Plants' for home decor & cleaner air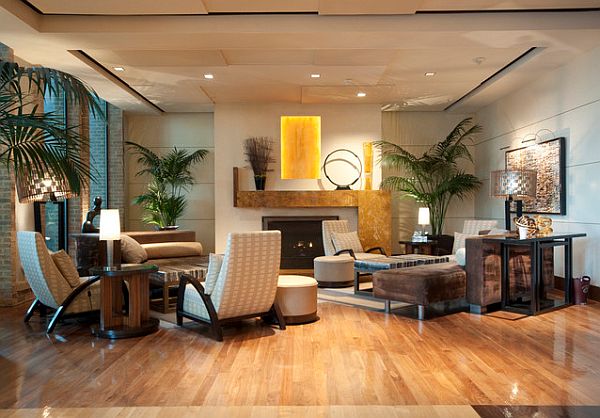 Some of us may not be aware, that indoor air quality is often times worse that outdoor air quality. Indoor air quality degrades due to usage of electronic gadgets, cooking in kitchen, smoking, burning incense scented sticks or even by using artificial room fresheners.
Indoor plants help in improving indoor air quality , giving out little oxygen, while taking in poisonous gases from atmosphere. Moreover, indoor plants add charm to decor of the house if kept in proper manner.
Our list of suggestions for indoor plants would be Snake Plant , Acacia Palm , Lucky Tree, Red lipstick and Peace Lily (From Maintenance perspective as well these plants are bit more easily manageable). You can get these plants individually or in-combo from local plant sellers near your residential area as well.
If you would like to get them online, checkout all different combo options from Amazon Link below-

9) 'Noise cancelling Earphones/Headphones' for office work & leisure
Our office environments are quieter, but our home environments are not. There can be some or the other background noise at homes especially when our homes are situated in urban areas or when we have smaller flats in cities.
To tackle this background noise problem, its best to consider using noise cancelling earphones. Moreover these earphones can be used for other leisure activities like music listening or video watching on gadgets.
Please follow link below to get 'Made In India' earphones for affordable price – Mivi Collar_Earphones
Checkout below amazon link to checkout all earphones –

10) 'Foot Rest' for precaution against multiple pain issues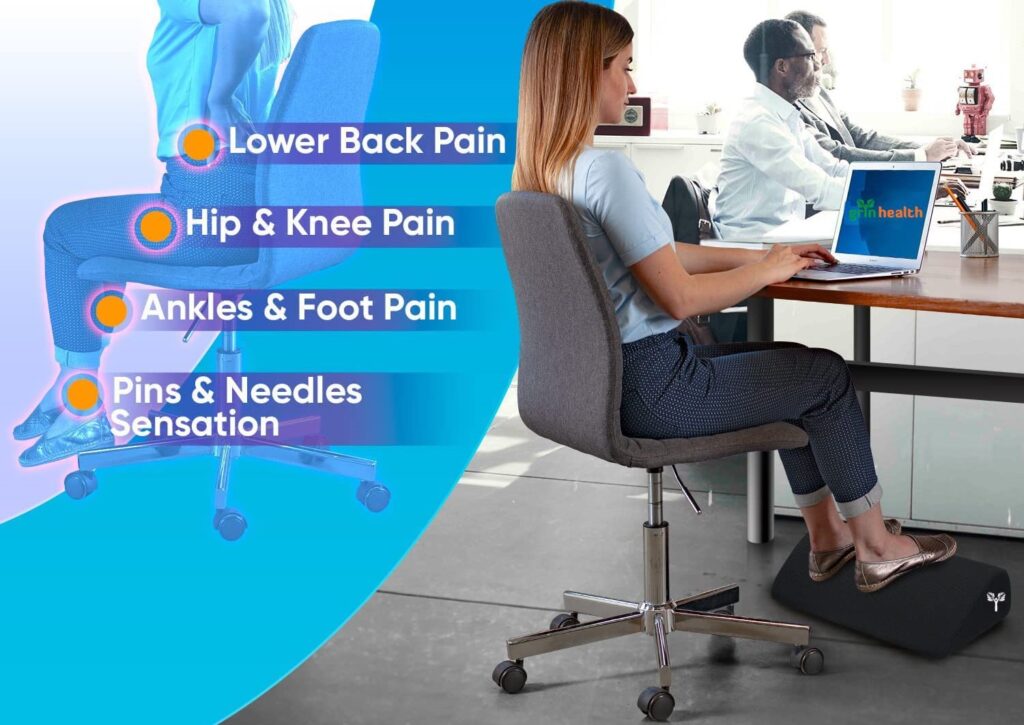 While sitting for long hours, our legs at times hang in mid air, this position for long hours doesn't make it comfortable for legs, nor its good for leg blood circulation.
For making your leg position more comfortable, use leg rest. Leg rest comes in wooden, metal or memory foam body. Choose the one which goes well with your home decor.
If you would like get one of these comfortable leg rest, check out its range here : –

Summary
Almost all of these items in our list can also be brought not only for WFH folks, but also by those who like to have more comfort/ at home or while traveling.
We hope that this article helps you get best work from home comfort items for Indian homes. Bookmark our website and come around in few months for some new interesting content.